Shared photos
Share photos of memorablel family moments or photos of important things you want to have access to.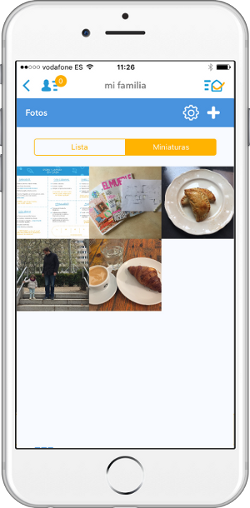 Each time you include or delete a photo you will be immediately notify the rest of the members.
Thanks to the powerful permission system, you can decide which Dommuss members can access or edit the photo module.
Additionally, if you are a Dommuss PLUS user:
You can save more than 10 photos.
You can create all the photo modules you need.