Shared notes
Share information in notes to always have it available: the recipe of your mom's cake, the status of a pending project, the pediatrician's feeding instructions, the monthly expenses, etc.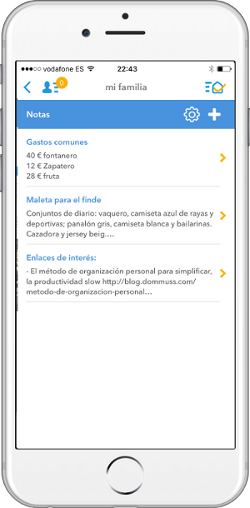 Every note you write or modify will be immediately notify the rest of the dommuss members
Thanks to the powerful permission system, you can decide which dommuss members can access or edit the notes.
Additionally, if you are a Dommuss PLUS user:
You can create all the note modules you need. Everything will be under control!